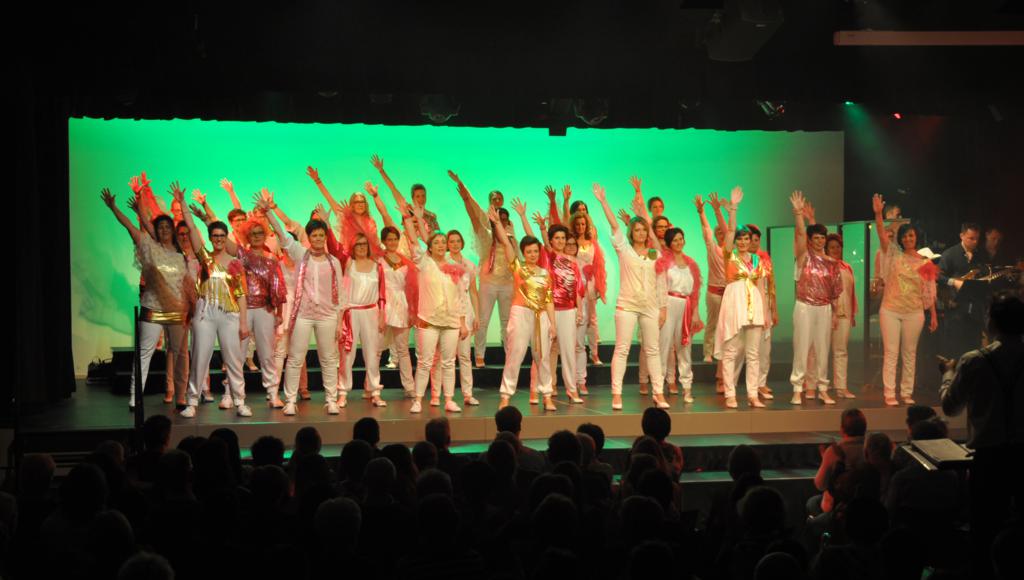 Happiness is de 2e grote show van Erato.
Persoonlijker en dichter bij de leden van Erato zijn de bezoekers niet eerder geweest. Erato heeft de bezoekers laten zien waar het geluk van Erato ligt. Het was een show die van het eerste nummer tot het laatste in elkaar overvloeide, zonder onderbreking.


Dirigent: Peter van Beijnum.
Regisseur/productieleider: Jennemieke Snijders
Choreografie: Erato- uitstralingscommissie
Nummers: Happiness (Alexis Jordan), Some Nights (Fun), Somewhere only we know (Keane), Happy (Sita), Umbrella (the Baseballs), Children of the sun (Twarres), Lollipop (Mika), I'm yours (Jason Mraz), Baby get higher (Van Velzen). Little talks (Of Monsters and Men), Sovereign Light Cafe (Keane), Echte vrienden (Gerard Joling), Vlinders (Nick en Simon), Thank you (Dido), Fascination (Alphabeat), Relax, take is easy (Mika), Riviera life (Caro Emerald), Whenever, wherever (Shakira), Livin la vida loca (Ricky Martin), When summer ends (Van Velzen), Lion in the morning sun (Will and the people), Balada boa (Gustavo lima).